Our Vehicles
Below is only one bus listed, that best portrays the quality of buses that we hold. When you come in to see our buses, you will find that they are all at the peak of perfection, and with our wide variety, you will find one that you absolutely love both outside and in. We make sure that each bus is as luxurious and posh as the last and you can be sure that all of them are at the same high standard that the bus below shows you.
20 - 30 Passenger Party Bus: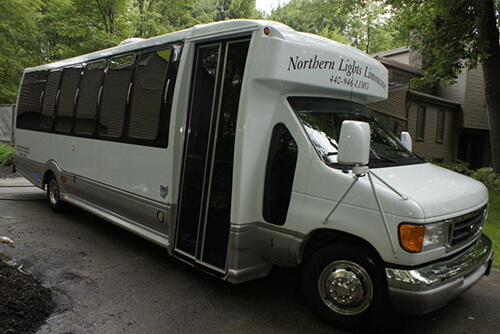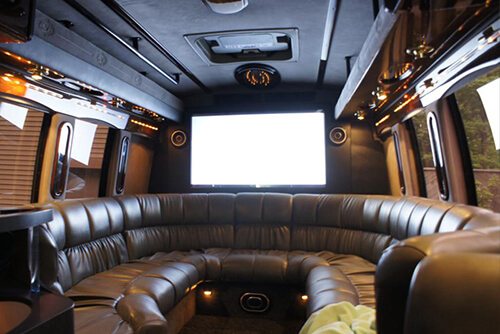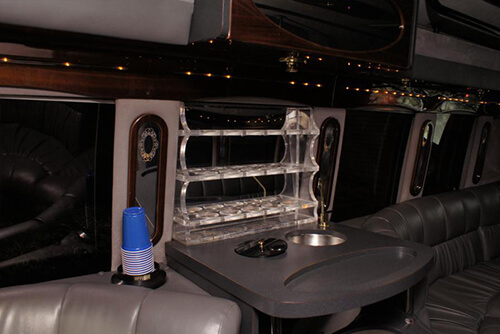 Loud sound system, bars with coolers, cup dispenser and cup holders, large flat screen TV's, CD/DVD/IPod player, DVD player, color changing lights, comfortable and spacious interior, leather seating for 30 Passengers, and tinted windows.