Party Bus Rental Akron, OH
#1 Limo Buses In Akron, OH!
If you're looking for a party bus or limo bus rental in Akron that won't break the bank, then you've come to the right place. At Akron Party Bus we have two goals: Our first goal is to provide you with top notch service at a price that anyone can afford. We make sure to hold the very best buses in all of Ohio for your enjoyment. Our custom party buses have amazing designs and features, like plush leather seating, beautiful hardwood floors, club-like ambient lighting, amazing stereos systems, TVs, and more! This array of features makes our buses so versatile that they're perfect for any occasion from weddings, to concerts, to proms, to birthdays, to bar hopping, and more! Not only are our buses all the pinnacle of perfection, they are also plentiful. Each one is designed to accommodate groups big and small for whatever type of event they have in store for us. Our service does not just stop at the buses, our drivers and our customer service representatives are all trained to be the very best and providing you with the luxury experience you deserve from start to finish. Our pricing is based off of a system that allows us to adjust our rates based on our clients' event-specific needs. This allows us to provide our excellent service at affordable prices. Give us a call to get your free quote on luxury transportation services for your next event!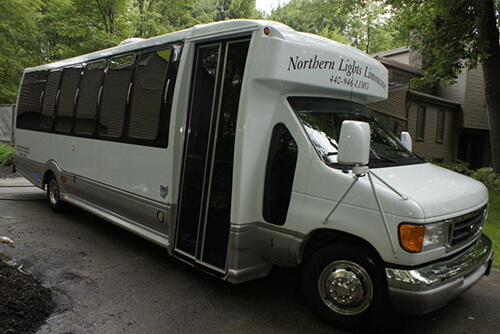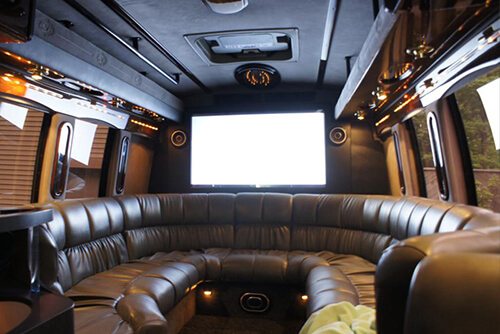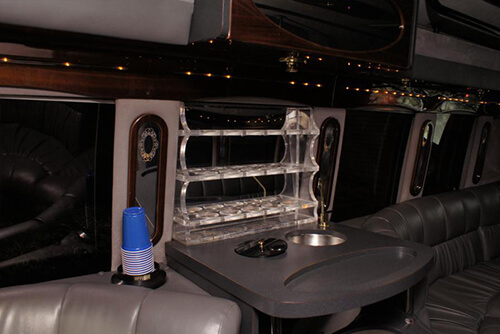 Our second goal is to become the the number one party bus company not just in Akron metro, but in the world. With our elite service at affordable rates, we've been able to happily and comfortably seat ourselves into the hearts of all our clients. Each one is ready to rave about the amazing time they've had aboard one of our buses, and they can not wait until they have another opportunity to do so. That opportunity can come sooner than you think however! A party bus isn't just a way to transport the wedding party from one location to another, or an opportunity to enjoy a night of bar and club hopping, it can be so much more! Feel free to think outside the box when planning your next special event. A party bus from us may be that one thing that becomes the most remembered part of the trip!
So there you have it! Akron Limousine provides super luxurious party buses, always provides amazing service, and offers great rates. It's no wonder we've been trusted by so many to provide limo service to important events! Browse our site to learn more about our company, view our great buses, learn about our pricing, and see where we go and how to contact us!