Safe, fun, and reliable transportation for Prom, Homecoming and more!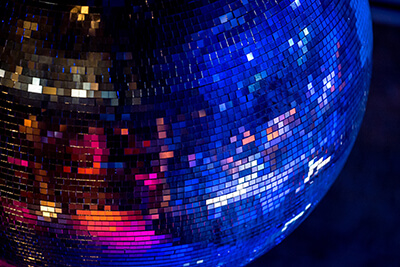 It's time for the big dance. That means it is either time for the prom or homecoming. It is a time to celebrate, to look back and see how far your senior has come and to even look forward to catch a glimpse of the future. The Akron area has a rich history of great high schools in terms of sports, academics, and student life in general. That should be applauded. You want your son or daughter to enjoy these wonderful activities afforded to them and you know they would regret it if they missed them. After all, prom and homecoming only come around once in a lifetime.
But, as a parent, you also know that this can be a volatile time for a teenager and that sometimes the decision making in the mind of a seventeen year old is not always the best. So, you must weigh the fun you want them to have against the safety factor that you realize is also just as important. How can you make sure both happens? You don't want to let your senior drive to the prom or homecoming activities or to even ride with a friend. Its not so much you don't trust him or her, you just realize all of the temptations and again, the lack of judgement that can occur at this point in their life.
We think we have the perfect solution for you. Have your teenager get a group of friends together that would like to ride to the prom or homecoming together. Them rent a party bus from Akron Party Bus to take care of their transportation needs. In terms of cost, the group could split it amongst them. And safety will never be a question. One of our professional chauffeurs will make sure they get to their venue and back on time and in one piece. We only hire experienced, certified drivers that will only take the group to destinations you approve ahead of time.
Here is a great bonus. While on the party bus, the teenagers will have the time of their lives. There are plenty of electronic gadgets and music to play with. Once they enter, the LED color changing lights all over the interior will immediately tell them this is not going to be a normal trip to the dance. Our party buses are equipped with a concert quality sound system with CD/iPod/MP3 capabilities. So, make sure they bring their favorite tunes and they can blast them all the way to their stop. There is also a custom wood dance floor with dancing pole installed so the girls can get some of the guys to practice up their dance moves beforehand. In addition, there are high definition flat screen televisions with DVD player, soft wraparound leather seating, and bar areas with built-in coolers that can be stocked with the groups favorite non-alcoholic drinks.
We know that as a parent of an Akron teen, by renting a party bus, you will be considered the coolest parent around for at least a year. But for your purposes, knowing everyone will get to prom or homecoming safely is priceless. Our office is open all day and all night so feel free to call us with your questions or concerns. We have made the booking process painless and easy. It is our pleasure to serve you and your transportation needs for your teenager's prom and homecoming events.